For those of you who don't know me already, I am Daniel Schultz. Up until recently, I would have been best known as the husband of Prof. Schultz, who teaches in Psychology and Sociology, among other places. But I think people are starting to know me as a Gen 101 instructor, and as a theology teacher. I've been an ordained minister in the United Church of Christ since 1999, and a long-time writer, blogger, and activist, which is no doubt why Jennifer Krueger thought it would be appropriate to invite me to speak on social justice today.
What I'd like to do is give you a very brief overview of some of the concepts at work in the subject of social justice, and then talk more in-depth about one particular form of it.
Marian University, in its statement of Core Values, articulates a commitment to social justice, which it defines in terms of social change:
"We work to create individual and societal change which supports the value, dignity and opportunity of every person."
In other words, we are committed to creating social change that is just, which is to say, social change that increases the value, dignity and opportunity of every person.
But what does that mean? These are fairly abstract words; they don't give us much to go on. To make them more concrete, it helps to understand that they're derived from the Catholic Social Teachings. I did a little research, and was able to create some more specific definitions:
Value is the belief that every human person is made in the image of God, that every person is of transcendent worth (or immeasurable value) to God, and that life itself is sacred.

Dignity says that people are ends, not means: we are not to use one another to get what we want. So people are not to be treated in ways that de-humanize them: economic injustice, political repression, slavery, abuse, violence, etc.

If Dignity tells us what not to do, the concept of Opportunity shows us what we should do, which is to seek human flourishing. We want to see that human needs are met: that people have food, water, shelter, clothing, education, health care, the ability to earn a living, connection to community, the ability to practice faith, etc.
There's a lot more to it than this, of course, but unfortunately, that's as far as we can dig into the subject today.
There are any number of ways we could apply these values. It might be helpful to group them into some themes:
Direct service: providing opportunity by building houses, distributing food, practicing medicine, etc.

Advocacy: changing social or political conditions to help disadvantaged people and create opportunity for all. For example: immigration reform, working against human trafficking, union organizing.

Tolerance or freedom: acceptance of the GLBT community and its individual members, promoting freedom of conscience or freedom of speech.
This is not an exhaustive list, nor are these categories mutually exclusive. We could come up with any number of possibilities that would fall under one or more of the labels.
So there's the concepts. Now let's dig into one of them in particular. As part of the Critical Thinking Project, we're going to ask you to discuss "how individuals or groups can assist with positive social change." To help you understand how to answer that question—and to help you begin to ask what it means to have a good life—I want to talk to you about how it is that I became a life-long social activist, and at least some of the positive change I've been able to assist with. My explicit purpose in doing so is to persuade you that it is both important and possible for you to do the same.
We're going to focus on just one of my concerns, which is peacemaking. Today is Veteran's Day.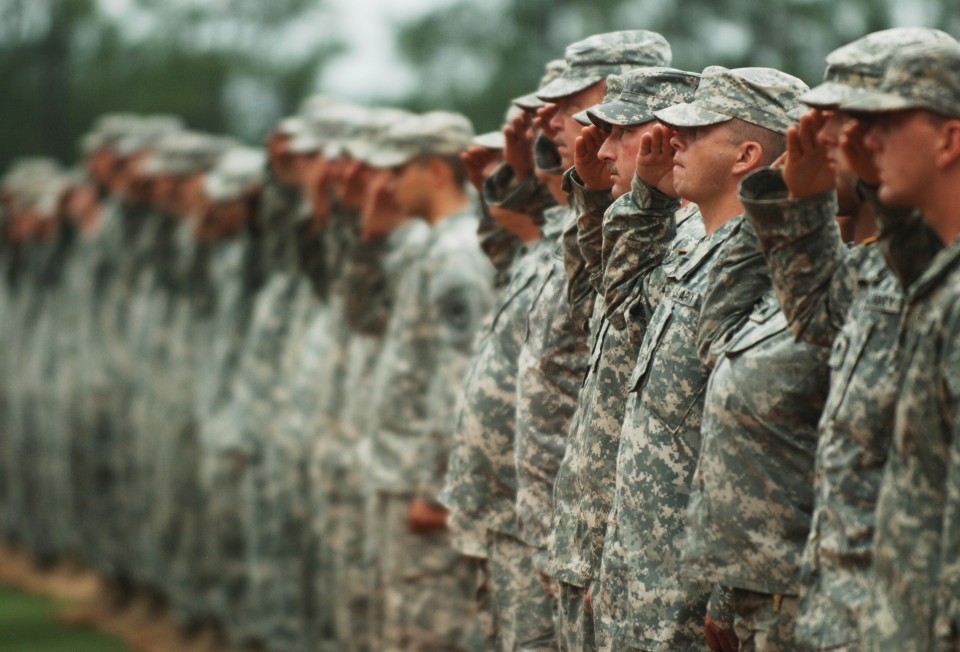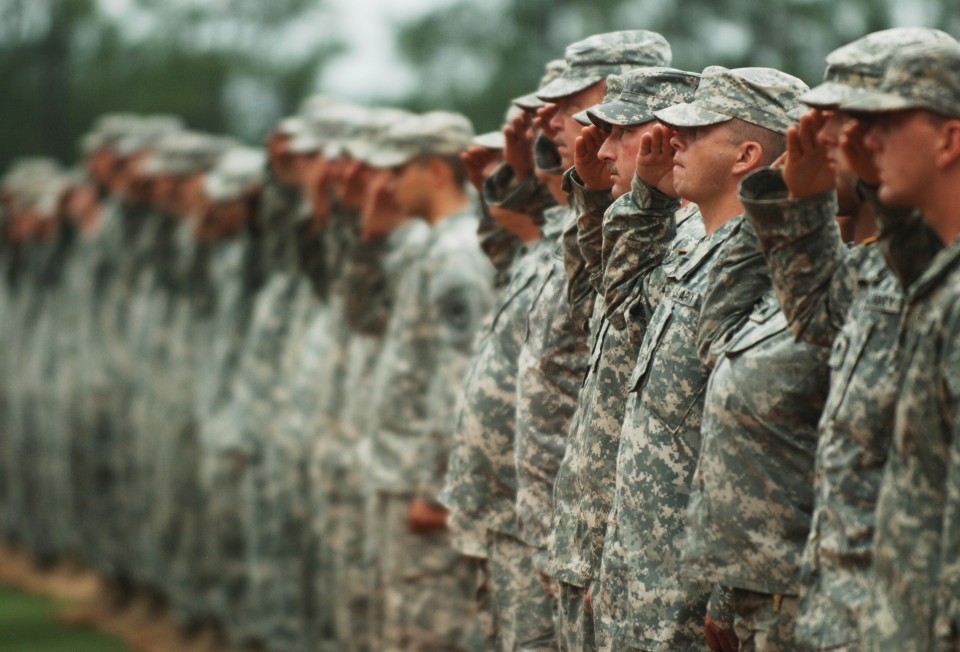 It's also Armistice Day, the day on which World War I came to an end in 1918, at the eleventh minute of the eleventh hour of the eleventh day of the eleventh month.
The "Great War," as it was known, killed a little more than 16 million people—that's almost two percent of the population of all the nations involved, and up to 16% of some of the individual nations—and another 21 million were left wounded. In a single battle, one million men died. If we're going to talk about social justice today, then, I think it's only appropriate to talk about peacemaking.
I'm not entirely sure if what I'm about to tell you is claiming my own perspective on the subject or getting into the evidence of my argument, but either way, it seems only fair to let you know that I grew up in a very liberal family in a very liberal city in a very liberal time: Madison in the early 1970's, the height of protest era.
I often tell people about how strange it was to grow up in Madison back then, and I'm never quite sure they believe me. An image might help explain it better than I can. So here is the house I grew up in.  Pretty normal, eh? And if you look across the street, here is another house, also fairly normal looking, which was owned by the head of the UW ROTC.  Late one night, somebody drove up to this house and chucked a live grenade through this window. Fortunately, it didn't go off.
More weirdness: this is an image of a protest against Dow Chemical—the manufacturers of napalm—in 1967. 
What you see is a group of protestors blocking a hall in Bascom Hall. Police officers are standing behind the camera, pulling out batons and getting ready to move in. The young man in the upper right is Paul Soglin, the leader of the protest, pulling up his sheepskin coat because he realizes what's about to happen. Indeed, just seconds after this image was taken, Soglin was in the fetal position on the floor being clubbed by the cops. He went on to be elected mayor of Madison in 1973 and served until 1979 (he's served twice more since then).
And this is Sterling Hall, which was bombed in 1970 because of research conducted there for the Defense Department. 
This is a better picture, from the FBI website.
One of the bombers was never apprehended and to this day remains on the FBI's Most Wanted List.
I think your professors will agree with me when I say this was one of the worst acts of domestic terrorism in the US until the Oklahoma City Bombing in 1995.
Most of this stuff happened before we moved to town, but when you grow up in a place where violence is a recent memory, it hangs over you like a ghost. I lived across the street from Paul Soglin when I was in college. I took classes in Bascom Hall and Sterling Hall. That bombing killed a young researcher with whose children I went to high school. The van used in the bombing was stolen from one of our teachers. One of the men convicted in the bombing later returned from prison and opened a juice stand on the UW Campus. The kids I knew had to walk by that stand almost daily. I believe they told me that they had talked to the bomber, but I don't know what those conversations were like.
All of this shaped my perceptions, as you might imagine. I grew up taking for granted that war was wrong, and believing that anyone with half a brain understood that. But I also grew up knowing how divisive war could be, how corrosive it could be of community and good will. People can and will fight and even kill one another over it at home.
I learned another lesson about war when I was very young, one that has made a deep and lasting impression on me. This is literally the first thing I can remember seeing on television. This is footage from April 29th and 30th, 1975, during the evacuation of Saigon as the South Vietnamese government collapsed and the war came to an end.
Helicopters belonging to the South Vietnamese military come in to the USS Midway and other American ships. As those ships ran out of room on their flight decks, they begin to order the Vietnamese pilots to ditch their helicopters, and in some cases, as you can see, they simply dropped the choppers overboard to make room for new arrivals.
So here I am, not quite seven years old, watching this on the evening news with Mom and Dad, and I say: "Look, isn't that silly? They bought too many helicopters, and they don't know what to do with them!" My parents very gently corrected my assumption, explaining, "Shut up, you don't know what you're talking about."
I can't really explain what happened next. All of a sudden, I got it. In some way that no six, almost seven year old should, I got what was actually going on. I understood that this what war is really like: all this fear and desperation and chaos and waste. What I saw on television that day was the direct and logical consequence of people trying to meet their needs with the barrel of a gun. When you hold a war, everybody loses. And the North Vietnamese Army rolls in on tanks, and the cycle about repeats itself.
I think it sank in on some pre-rational level that day that my government was responsible for this. The leaders of my nation fought this war, and they lost. To say seeing this made me cynical about the power of war to solve problems is a massive understatement. Every time somebody makes some smooth prediction about what "we" could do in this nation or that conflict if we weren't afraid to throw our weight around a little, I flash back to these images and I become immediately suspicious.
Ever since then, I question everything, but especially military interventions. Along with my parents, I was active in the Nuclear Freeze movement in the early 1980's, and I opposed the invasion of Grenada and military action in Panama and the First Gulf War in 1990. Despite all these small wars, though, I never thought Americans would be stupid enough to enter into another unnecessary war on the scale of Vietnam.
Then 9/11 happened, and some of you tell me that seeing the Twin Towers fall is one of your first memories of watching television. So we went into Afghanistan to root out al-Qaeda, and to take away the protection of their hosts, the Taliban.
I don't know how to explain the situation any other way than to say the entire nation went a little nuts around this time. The Bush administration began making noises about the supposed threat posed by Iraq: they'd float some reason for going to war, and people would show how flimsy it was. And then there'd be another reason, and another, and another. No matter how often these reasons got shot down, no matter how big the anti-war demonstrations became, nobody could convince the people making the decisions not to go to war. In January 2003, I asked a friend, a foreign correspondent with high-level connections, if he thought war was coming.
"Oh yes," he told me. "That was already decided last summer. It's happening sometime this spring, before it gets too warm."
I told all of this to the church I served at the time, told them that I couldn't support the war. That was a mistake. They turned on me, and it wrecked my time with them. Somebody said to me—I'll never forget this—"George W. Bush is the hand appointed by God to save this nation. I'm behind my president."
So we did go to war. I looked at all those young men and women I saw joining the military after 9/11, and I felt like I had failed them. I felt then and I still feel today that my generation had a responsibility to make sure that we didn't get into any more unnecessary wars, that we didn't allow the same people to make the same mistakes and get more innocent people killed. And we failed. We simply and utterly failed to stop the march to war. I can't speak for the rest of your professors, but I know that's something that continues to trouble my conscience, and probably always will. I see the veterans on campus, many of whom struggle with post-traumatic stress and other issues, and I can't help feeling partly responsible for their suffering.
But even if that were not enough to convince me of my perspective, to get me to stick with it, something else happened that would: we invaded Iraq on March 20th, 2003.
And on April 30th of the same year, my son was born.
That's an old photo, but I love it. Here's a more recent picture of him with some fat man and a dude in a weird hat and dress:
He's ten years old and he's never lived in a country that wasn't at war. God willing, next year we will finally leave Afghanistan, ending the longest war America has ever been involved in. I want that for him so bad, and he doesn't even really know what it's all about. We went to visit the Midway last year; it's now a floating museum in San Diego. He was all pumped about the missiles and the guns on the aircraft, and then I showed him the video of the helicopters, and explained to him what had happened. He couldn't understand why I was getting so choked up until I told him that many of them carried children no older than him, desperate to leave before their parents were killed for working with the Americans. He still doesn't get it, but I think he understands that his dad hates war.
My vision of the good life is a world in which rich old men don't sit behind desks and send poor young men and women off to die unnecessarily. I cannot think of anything less in keeping with supporting the value, dignity and opportunity of every person than war. In particular I am opposed to war fought without justification, for nothing more than abstractions and to support the president's poll numbers. I hope I've been able to show something of why that's important to me, and why I think it ought to be important to you. If you don't want to live in a world dominated by war, and by the social divisions of war, you need to do something to make peace.
What I've done to "assist with positive social change," so to speak, is mostly to write and to teach. There was an argument circulating in 2003 and 2004 that the American political system was out of alignment, that elected officials were not paying attention to their constituents' desires because there was no effective grassroots organizing to force them to do so. In order to prevent wars, for example, we had to make politicians afraid enough of losing their jobs that they wouldn't go along with the program automatically. If that analysis sounds familiar, it's because it was adopted by the Tea Party in 2010, with war being replaced by government debt as the central issue.
I bought that argument, still do. I and other like-minded activists set out to change the system, through blogs, journalism, and other new forms of political activism. The part of the project I took on as my own was to show the outside world that not all Christians were conservative warmongers, and to show the people within the church that it was possible to organize effectively, for peace and other causes. The way I did that was through a blog that I ran for about five years. I know it might sound a bit silly now, but ten years ago, it really was the most effective technology available for getting out an alternative message. In the 1960's, antiwar protestors started newspapers. In the early years of this decade, we started blogs. They raised money, informed and changed people's opinions, organized thousands of people for phone calls, letters, visits to Congressional offices, to vote and who knows how many other things. If anybody ever scoffs at blogs to you, recognize they don't know what they're talking about.
Now, because you don't have the same experiences as I do, and you're not in the same historical situation that I was ten years ago, you're probably not going to be able to do the same kind of thing that I did to work for peace.
But let's assume that you agree that it's important to work for peace. Is it possible for you to do so? Is it possible for you to make a difference for peace or for any other cause?
I think it is, and here's how:
You can walk. Whether the cause is World Peace or Muscular Dystrophy, taking to the streets increases visibility, brings together like-minded people, and builds organization. Even though the protests I participated in didn't stop the invasion of Iraq, many of the people who were involved in them went on to become involved in other ways.

You can talk. Let other people hear your perspective. Don't let them make you afraid, or keep you from saying what needs to be said. Study the issues you're passionate about, and listen to other people, even when they don't agree with you.

You can witness. By that I mean two things. First, you can simply see what's going on around you, and decide its meaning for yourself. That's what I was doing when I watched the helicopters coming in: I saw what was happening, and I noticed that it didn't fit the story that I was supposed to believe about the glory and nobility of war. But second, you can remember what has happened before. War, like all forms of violence, depends on being thought of as somehow special or unique. When we remember it, we challenge that assumption.

You can pray. (I am a theologian, after all.) To pray is to imagine the world differently in the presence of God, and to imagine the world differently is to begin to change it.

You can exercise personal choice. The psychologist Albert Bandura believes that all people have the capacity to act humanely or not act humanely. When people choose the latter, according to Bandura, they appear to go through a specific process of dehumanizing others, distancing themselves from them, and denying or minimizing the damage done to them. This means that one of the simplest and most effective ways you can build peace in the world around you is to resist those ways of speaking and acting that put other people down, that divide them into "us" and "them," or that ignore the real hurt we do to one another.

Last, you can—believe it or not—engage in critical thinking. Over the course of centuries, Christians have developed a way of thinking about whether or not it's morally and ethically acceptable to go to war called Just War Theory. It's not without its problems, but it is useful in developing sound moral reasoning. Just war thought looks at two sets of criteria: justifications for going to war, and the standards for behavior while in war. There must be a just cause, which means there has to be something serious at stake, a grave wrong or injustice to be corrected. War should not be pre-emptive: in other words, that it should be carried out only in response to aggression, never to get the first strike in, or get the upper hand. War has to be the last resort—if there are other ways to solve the problem, they should be used—and there must be some reasonable prospect for success. It can only be carried out by legitimate governments, only with care to distinguish civilians from military, and only in proportion to wrong suffered: armies can't flatten a village because one of their soldiers was killed, for example. As you might imagine, it takes quite a bit of critical thinking to sort through these different criteria and evaluate the argument for and against them.